Fast X: Twelve Fan Theories We Want To See Come True
One of the biggest film franchises of all time, "Fast and Furious" is preparing to drop the tenth movie in its main series. Reportedly, the second to last installment of the primary storyline, "Fast X" will begin the conclusion to the series that started in 2001, and fans can't wait to see what Dominic Toretto (Vin Diesel) and his band of fast-driving family members have in store.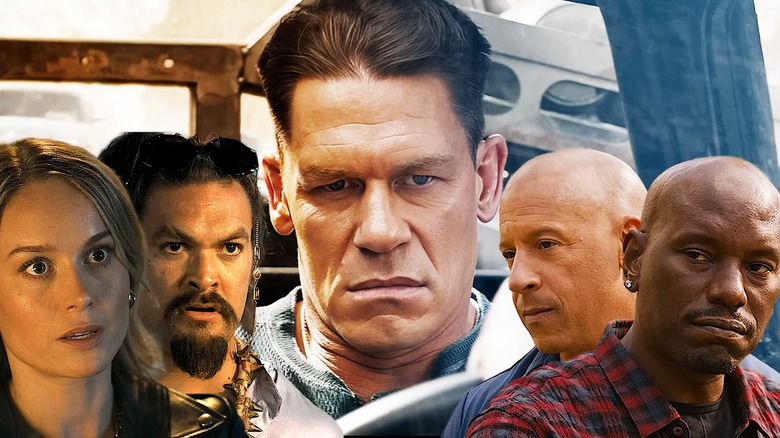 The franchise as it exists today barely resembles the humble origins of "The Fast and the Furious," and with each installment being bigger than the last, fans have come up with a slew of theories about how it could all end. Some predictions have included that the whole franchise is a dream and that they would eventually fly cars in space. As the latter proved true in "F9," nothing is off the table.
With the explosive series set to reach a climax in the final two films, the speculation has become more prominent than ever. First glimpses of the movie have emerged, and with its release date fast approaching, internet sleuths have been attempting to detect what is in store. Keep reading to discover 12 "Fast X" predictions that we want to see come true.
Brie Larson plays Brian's sister
Oscar-winner Brie Larson is set to be one of the next big-name stars to join the "Fast and Furious" franchise. However, with another newcomer, Jason Momoa, confirmed to be the villain for "Fast X," there are plenty of theories for how Larson fits into the story. Thanks to an Instagram post from the "Captain Marvel" star back in September 2022, fans now know that Larson's new character will be called Tess. Beyond that, however, her position in the family remains a mystery.
Some predictions for Larson's character involve her being the child of Mr. Nobody (Kurt Russell) or another lost Toretto relative. One of the leading theories for Larson's entry into the series is that she is playing the sister of Brian O'Conner (played by the late Paul Walker). In "F9," fans were introduced to Dom's brother (John Cena) with much of their history explored throughout the film. It would make sense then for the franchise to also dive into the origins and familial relationships of its other primary star. Additionally, this would save the franchise from investing heavily in a CGI version of Walker, while maintaining his importance and presence in the series through family ties.
Cipher joins the family
In the "Fast and Furious" movies, there is a long-standing tradition of former antagonists seeing the error of their ways and joining Dominic Toretto's family. In fact, the entire franchise is built upon two mortal enemies becoming best friends — former undercover cop Officer Brian O'Conner and high-speed thief Toretto. As well as enemies becoming friends, the family members have also crossed over with both Dom and his wife Letty (Michelle Rodriguez) guilty of fighting for the other side. So, it is not outrageous to believe that one of the crew's most notorious villains — Charlize Theron's mastermind hacker Cipher — could be the next to join the family.
First appearing in "The Fate of the Furious" — the eighth film in the series — Cipher is revealed to be pulling the strings in the background of the franchise as far back as "Fast and Furious 6." As one of the crew's most formidable foes, Cipher has been the main antagonist of the last two films, and is set up to be a primary villain again in "Fast X." However, the cyber-terrorist — who will likely work alongside Jason Momoa's new character — could turn the tide and assist the same people she has been working against. While it would be nice to see Cipher join the dinner table at the end of the series, the villain could also have more tricks up her sleeve in the final two movies.
Justice for Gisele
Another common theme in the "Fast and Furious" movies is how characters often return from the dead. Both Letty and Han (Sung Kang) had tragic on-screen deaths that were ultimately overturned in later films. Han's death, in particular, has made the franchise a complicated jumble. The fan-favorite character who died in the third film, "The Fast and the Furious: Tokyo Drift," was proven to be murdered by Deckard Shaw (Jason Statham) in "Fast and Furious 6," until he was brought back for "F9." His resurrection was championed by an outcry from fans that demanded "Justice for Han" against his murderer's inclusion in the crew.
In a similar way, there is another character in the "Fast and Furious" collection that equally deserves justice — Han's romantic interest Gisele. Played by Gal Gadot, Gisele made her entrance in the series' fourth film and was an integral part of the team until her passing in "Fast and Furious 6." Still, her character made an impact, with "F9" revealing that her connection to Mr. Nobody resulted in Han being saved from his own death. However, many fans have taken this connection as a suggestion that Gisele may still be alive. And given the fact that so many other characters have survived their explosive deaths, it is a fair assumption that Gisele did also. Gisele's return to the franchise is not just championed by the fans, but the cast as well, with Sung Kang expressing his desire for Gal Gadot to make a comeback (per Insider).
Time travel
The "Fast and Furious" franchise has seen its stunt drivers take cars to some unbelievable places, including on an airplane, through a mountain, and into space. This leads to one of the most prominent questions about the final two editions in the series: How are they going to try and surpass themselves? Well, the leading theory about the plot of the two-part finale would make it the biggest adventure yet, and many enthusiasts believe that the next frontier for Dom and the family is related to time travel.
Sure, traversing through time is exactly how "Avengers: Endgame" blew the minds of audiences in 2019, and "Fast and Furious" has never been afraid of copying and pasting a good idea. It has already been revealed in the film's trailers that Jason Momoa will be portraying the son of "Fast Five" villain, Hernan Reyes — a Brazilian drug lord that was robbed of over $100 million by the crew. With revenge on his mind, it is not out of the picture that Dom and his family will want to set things right with Momoa's character so that he too can sit and have a Corona at their dinner table — even if it means bending the laws of space and time.
Fast and Furious: Civil War
Even though Dominic Toretto likes to make it sound like his family will always be "ride or die" for each other, the reality is that sometimes even the most bonded families will fight. This leads to a further theory for the "Fast and Furious" franchise that could see it copy another trend from the Marvel Cinematic Universe. Although it is perhaps less probable than other estimations, fans of the series would love to see the crew break out into their own civil war.
While the main characters of the franchise have accomplished a lot together, Dom's family is built on unstable ground. Many of his closest allies have once been his most intimidating enemies, and there are some sensitive issues within the ranks and those with their own scores to settle. None more so than Han, who now has to sit across the dinner table from the man who tried to murder him, Deckard Shaw.
After it was revealed in "F9" that Han survived his fateful crash and has now returned to see that Shaw has joined his fast-driving family, the "Fast X" trailers also showcased them meeting face-to-face properly for the first time. Many enthusiasts are hoping that it causes friction in the crew leading to them facing their most formidable enemy yet — each other.
Hobbs and Shaw set up the real villain
Regardless of how close the "Fast and Furious" series is to wrapping up, there is still an assortment of villains laying dormant throughout the universe. Charlize Theron's Cipher is set to return for "Fast X," but audiences have been awaiting the return of other characters like Carter Verone — the antagonist from "2 Fast 2 Furious" who vowed revenge on Brian and Roman Pearce but was never seen again. Meanwhile, there remains one of the most powerful villains in the entire franchise who has yet to clash with Dominic Toretto's family — the terrorist organization, Eteon.
Outside of the main "Fast" series was the 2019 spin-off "Fast and Furious Presents: Hobbs and Shaw" featuring Dwayne Johnson and Jason Statham. The film was an overflowing pot of action and violence, with two muscle-bound superstars cracking jokes at one another. The movie also introduced one of the most science fiction-laden plots, as well as one of the franchise's most dangerous villains. Portrayed by Idris Elba, Brixton Lore was a genetically enhanced terrorist, and Eteon — the company that gave Lore his cyber-enhancements and was pulling the strings in the film — have yet to make their presence known in the main storyline. It could be expected that Jason Momoa's new villain is an agent or leader of Eteon, and the terrorist group could show up to make the final films even more complex.
Dom and the gang are superhuman
Many of the feats accomplished by the characters in "Fast and Furious" movies are unbelievable — some of them even borderline impossible. A turning point in the franchise was "Fast Five" when the heroes went from being extremely talented drivers to hardcore action stars, making death-defying leaps from speeding cars and fighting like highly trained martial artists. This has resulted in an ongoing theory that fans are hoping the franchise makes canon in the next "Fast" feature — and the "Hobbs and Shaw" villain means it is just about plausible.
Many fans believe that certain characters from the series have superhuman abilities. Specifically, Dominic Toretto, who is seemingly unstoppable when it comes to dangerous situations. The theory goes that when Dom was in prison before the franchise began, he was part of a human enhancement program that inevitably became the basis for Eteon's cyborg improvements on Idris Elba's Brixton Lore. Alternatively, the slightly easier answer is that everyone in the "Fast" franchise has superpowers — even though this hasn't been said out loud — which makes sense considering the amazing strength and dexterity they have showcased along with so many characters returning from the dead.
Death in the family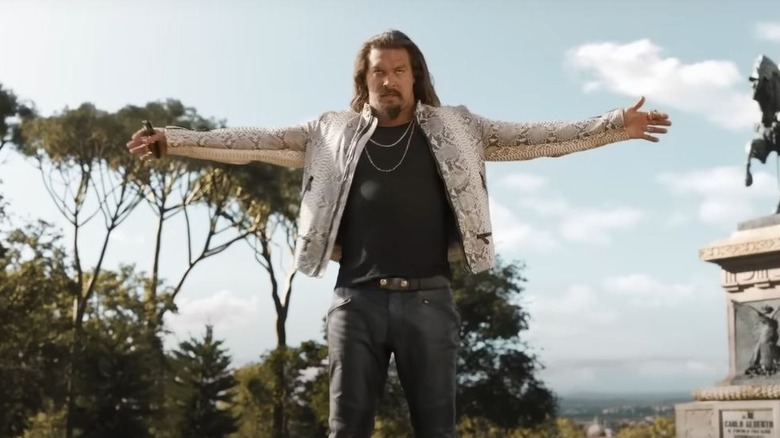 "Fast X" is leading up to an end of an era, so it is safe to say that no one is safe. Even Dominic Toretto — who has been the face of the franchise since the very beginning — is at risk of dying in the next two films. Equally, there are an astounding number of superstars in the franchise, making many of them disposable for the potential of an emotional turnaround.
There has been a lot of deliberation amongst fans about who might not make it to the final film. They range from those who are perhaps the easiest to kill off, such as Roman (Tyrese Gibson), Tej (Ludacris), or Cipher, to characters that hold more emotional value, including Mia Toretto (Jordana Brewster) or newcomer Jakob Toretto. Meanwhile, heroes like Letty and Han are likely off the table because they have already died once in the series. However, the primary theory of who will likely die in "Fast X" is Dominic Toretto's son Brian (Leo Abelo Perry), which happens to lead to the time travel theories already doing the rounds, as Dom would go to extreme lengths to reverse his son's fate. Either way, fans are fairly confident that the whole family will not make it through to the end.
The ending won't be fun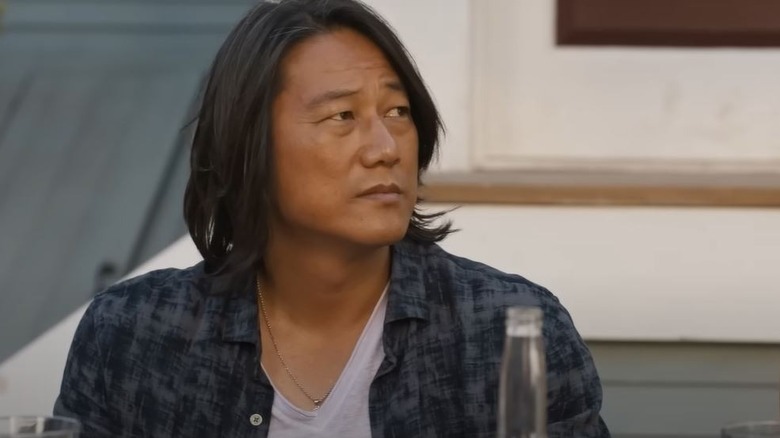 It has already been confirmed by "Fast X" director Louis Leterrier that the film will end on a cliffhanger. Speaking with Empire Magazine (via Digital Spy) the director said, "This one is big. You know, I don't want to oversell it, but what we're planning on the next one is just gigantic, in terms of action, scope, and emotion. You will feel all the feels. Tears will roll." Based on the audience's recent exposure to a major franchise culminating in a two-part finale, "Fast X" is almost guaranteed to have an "Avengers: Infinity War" level conclusion.
Of course, the new movie is not going to copy the aforementioned film by having half of the heroes turn to dust, however, fans should still prepare themselves for tragedy. And while you may be wondering why this sad ending is on a list of theories we want to come true, it is worth considering the payoff. Movies that conclude on a disastrous or dramatic note — like "Star Wars: The Empire Strikes Back" — are often the most celebrated and memorable. Meanwhile, the inevitable victory that follows in the subsequent film holds more weight thanks to the loss that came before. Without the tragic end of "Infinity War," there is no triumphant re-emergence through the portals in "Endgame" after all. It is safe to say that fans are in for an unexpected ending in "Fast X," and it won't necessarily involve a family barbecue with a case of Coronas.
It is time for some franchise crossover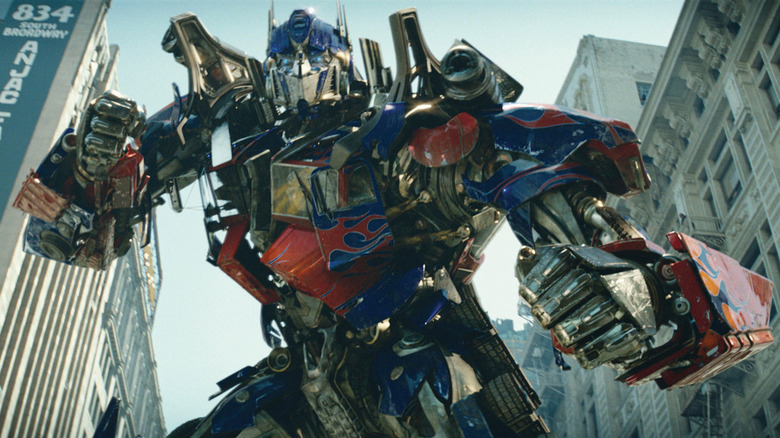 One of the best parts of watching any new "Fast and Furious" movie is listening to a breakdown of the film on the "How Did This Get Made?" podcast. A tradition set with "Fast Five," the show's hosts and regular guest star Adam Scott love to get into their theories for the beloved action films. One of their regular thoughts involves "Fast and Furious" crossing over with other franchises, such as "Transformers" or "James Bond." The crossover theory has gained traction, with former "Fast" director Justin Lin admitting he was open to mixing his universe with "Jurassic World" in 2021 (via Comicbook.com).
It has long been speculated that the "Fast" franchise lives in the same universe as other popular movies and TV shows, such as a specific connection with a news reporter that comes from the sitcom "Parks and Recreation." Still, fans are speculating that at least one crossover may be on the cards and it could be revealed in "Fast X." Jason Statham is an action hero through and through, and many fans notice that his characters do not differ much between movies. Therefore, many are speculating that there will soon be a reveal that his Deckard Shaw character is actually Frank Martin from the actor's popular action flick, "The Transporter." Multiverse shenanigans are hot-property at the moment so maybe "Fast and Furious" will be the next franchise to explore this.
The return of Brian O'Conner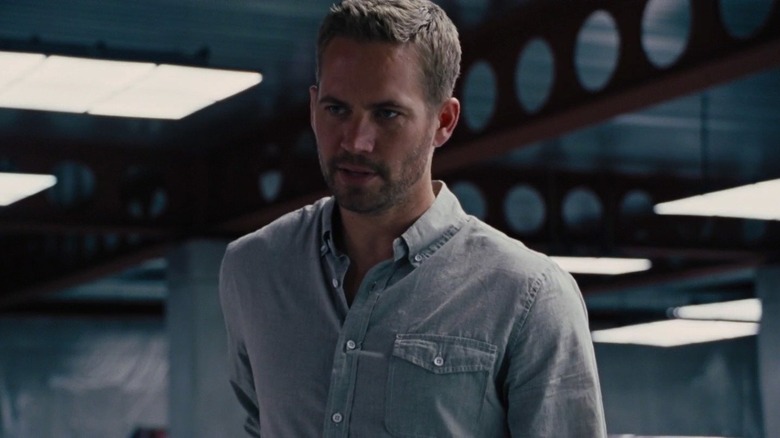 Unfortunately, amidst filming "Furious 7," lead actor Paul Walker passed away from injuries sustained in a vehicular accident away from the set. However, the "Fast" films have managed to keep his character Brian O'Conner alive in-universe by retiring the cop-turned-vigilante at the conclusion of his last movie. Subsequently, each movie has made mention of the character, but he has yet to reappear on the big-screen. During the final scene of "F9," it is insinuated that Brian O'Conner joins the family for their traditional post-action barbecue — although, it is not confirmed that it was he who was driving into the driveway in the last seconds.
With only two movies left in the series, time is running out for Walker's character to come back. However, it is confirmed that O'Conner does appear in "Fast X" via flashbacks of the events that occurred in "Fast Five." Among the theories of time travel and revenge, it is quickly becoming a common estimation that Walker's character will be involved in new scenes for the next film, and if it doesn't happen for "Fast X" there's still the chance he'll appear through technical wizardry in "Fast and Furious 11."
Setting up a new Fast and Furious generation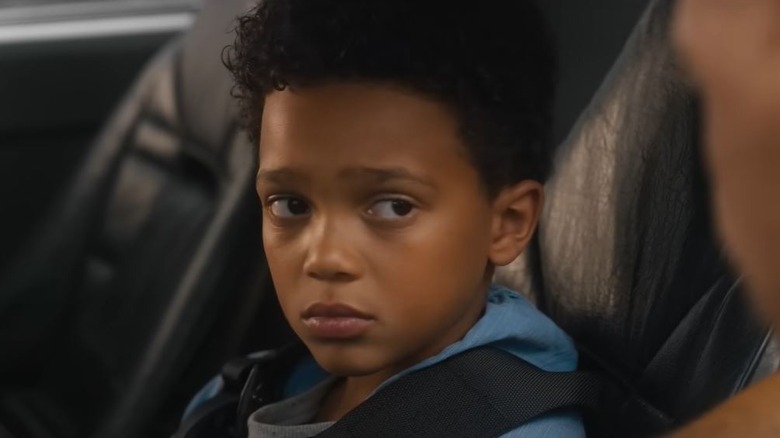 Just because the main series of "Fast and Furious" is ending, it does not mean that the franchise is over. Already, it is confirmed that a second "Hobbs and Shaw" is on the way starring two characters that have spun off from the primary films. Meanwhile, other potential spin-off films have been teased — like a "Cipher" movie that actress Charlize Theron says is in the works (via Variety). As wonderful as it is to build out this world, fans are hoping that as the main "Fast" story draws to a close, there will be room for a new crew to rise.
There have been rumors of a potential all-female "Fast" movie starring all the amazing women in the franchise (per People), and "Fast X" could be the best place for this new direction to have its origins. Subsequently, "Fast and Furious" may also be developing a new team altogether. There are a surprising number of children in the franchise already, and a new class could star these offspring, including the kin of Dom, Brian, Hobbs, and Han's adopted apprentice Elle. This new generation could be the ignition for an entirely new set of films, and it could all start in "Fast X."